Depending on how you look at it, Frieze is one of two things: a market-place or a congregation, (not that they're necessarily mutually exclusive). Either you focus on the thing that drives it - money - or that which it produces: an exhaustive collection of contemporary art from galleries across the world. If we're honest, we acknowledge that the main reason it exists is to
sell, sell, sell.
Were it not for this motive, the fair simply wouldn't recur. Admittedly, when I wandered around this evening I couldn't help but imagine myself in Earl's Court for one of the
Expos
they hold over there, where the urge to make money is so visible it hurts.
But truthfully, Frieze really isn't like that - at all, in fact. Despite being dressed accordingly (in unison with the event's
clientele
), at no point was I approached. This has little to do with any disgruntlement the above statement may imply, but rather highlights the fact that the
majority
of visitors would have had much the same experience, I speculate. And speculate on this fact though I may, I can say with increased certainty that most people there tonight had lacked either the intention, desire, financial means or all of the above to even
begin
discussions concerning art's purchase, let alone conduct them seriously. And the gallery attendants knew that. Of course they did. Instead, it would have been their goal to target those rare few in every hundred who at least had the capacity to talk business, then to work with that.
With this in mind we can firmly separate Frieze's theory from its practice. Whereas in principle it's little more than an international art's showroom, in reality we're left with a fantastic opportunity to glance at some of the globe's most innovative contemporary work - while, just maybe in our proximity, someone somewhere,
might
be buying a piece.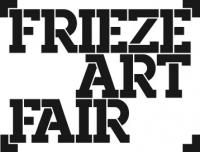 http://www.friezeartfair.com/