- Talent runs in the family -
Despite providing the vocals for the
Berlin Calling
soundtrack that brought Paul Kalkbrenner international renown, Fritz has largely remained in his elder brother's shadow since its release in 2008. This EP from last year, however, simply bears testament to both's talent. The eponymous track exudes warmth from the outset - guitars gently growing in crescendo, with deep hi-hats skipping playfully along. Soon, Fritz's soulful voice starts to glide over the track. The lyrics may seem a little hollow ("
we smile and hide, watching the good things pass us by
"), but delivered so well - especially live - and on top of such a emotive track, they deserve acclaim.
Sascha Funke's effort is quicker but equally happy and rewarding. Oddly enough, two thirds of the track are over before the kick drum kicks in, reflecting the track's inherent relaxedness. With its final remix, however, the elder brother takes a grittier approach. In place of warm acoustic guitar strings sounding out, Paul fires in with a more distorted guitar and lengthy oscilating kick, establishing an energetic tone from the beginning. At 2:05, a typical Paul Kalkbrenner-esque bassline rumbles along, orienting this track much closer to the dancefloor than the previous two. In all, a successful EP with an excellent track reworked twice, both of which bear the mark of their remakers as well as their original creator - as any good remix should.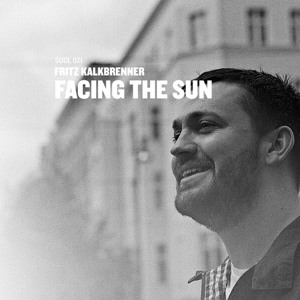 Fritz Kalkbrenner - Facing The Sun
(
buy
)
Fritz Kalkbrenner - Facing The Sun (Sascha Funke remix)
(
buy
)
Fritz Kalkbrenner - Facing The Sun (Paul Kalkbrenner remix)
(
buy
)